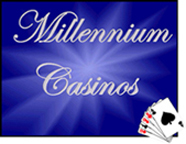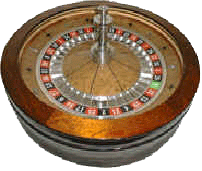 Providers of exceptional service
Mobile Fun Casino Based in Pembrokeshire, South Wales
Millennium Casinos are a Fun Casino Entertainment company based in Pembrokeshire South Wales that provide a professional service using only top quality equipment that you would see in the Real Casino's. We use highly trained staff that have many years of experience including international so you will be sure to have a memorable event and above all great fun. Enjoy our sparkling Fun Casino Entertainment without losing your shirt! Play with Real Chips and Win Real Prizes! Our Friendly Staff will help you all through the event and maybe you can pick up a few tips along the way.
Fun Casino's are becoming very popular as Wedding Entertainment, and what better way to break the ice between your guests on your special day.
Indeed a Fun Casino can bring Interactive Entertainment to all types of events and parties creating the wow factor for your guests to reflect upon for a very long time.
Phone:01437 890912
Fax: 01437 890912
Mobile: 0776 849 7077
Mobile Fun casino based in Haverfordwest, Pembrokeshire, South Wales